Neurologic disorders are a group of diseases that affects the brain and the spinal cord. They are characterized by the progressive and irreversible degeneration of nerve cells, causing dysfunction in the nervous system. Patients with such diseases usually experience debilitating symptoms, such as:
Paralysis
Seizures
Loss of muscle control and coordination
Mobility difficulties
Speech and communication problems
Impaired cognitive function (e.g., memory problems)
Loss or altered sensation

Neurological disabilities are a heavy burden for millions of people worldwide. There's also a high mortality rate for patients suffering from the long-term consequences of neurologic conditions. According to a recent study, over 500,000 men and women died in 2019 as a result of one or more neurologic disorders.
Fortunately, neurologic diseases can now be treated using a comprehensive treatment plan, which includes neuro rehabilitation. Find out more about Progressions Rehab's neuro rehab care in Michigan to know about the programs and services we provide.
What is neurologic rehabilitation?
Neurologic rehabilitation is a treatment approach designed to aid in the recovery of people with degenerative nerve diseases. Its main goal is to help patients manage their symptoms, restore bodily functions, bring back their independence, and improve one's quality of life.
Each patient will have varying conditions and symptoms, so it's the job of a neuro rehab facility to create a unique plan of care to cater to the unique needs of each patient. A multi-disciplinary care team will execute the rehabilitation plan and assess the patient regularly to adjust the treatment services as needed.
For example, most neuro rehabs recommend inpatient care for patients with complex or severe cases. After months of continued progress, they can then recreate a new plan to put the patient into an outpatient care setting for a less intensive form of therapy.
What conditions can benefit from neuro rehab?
Here are some neurological disorders that can benefit from neuro rehabilitation in Michigan.
Amyotrophic lateral sclerosis
Traumatic brain injury
Stroke
Spinal cord injury
Parkinson's disease
Guillain Barre syndrome
Alzheimer's disease
Infections affecting the nervous system, such as encephalitis and meningitis
Tumors of the brain and spinal cord
Neurologic rehabilitation facilities are not limited to these conditions alone. They can also benefit patients experiencing other types of degenerative diseases, neuromuscular conditions, and functional disorders.
Progressions Rehabilitation provides expert care and therapy in a beautiful home for patients who have suffered from a Traumatic Brain Injury or Spinal Cord Injury.
What programs are included in neuro rehabilitation in Michigan?
The best neuro rehabs, like Progressions Rehab, offer a patient-centered treatment approach and one-on-one therapy sessions with each patient. Generally, treatment programs should include manual therapy, strengthening exercises, functional tasks, cognitive rehabilitation, and mental and behavioral counseling.
Some examples of therapeutic programs that you or your loved one might encounter in a neuro rehabilitation in Michigan include the following:
Physical therapy
Physiotherapy in a neuro rehab gears toward restoring patients' muscle strength, balance, coordination, motor skills, and functional mobility. It also aims to help them treat and manage their symptoms and retain some form of independence despite their condition.
Some examples of specific activities that a patient might perform during their sessions include the following:
Strengthening and endurance exercises
Flexibility training
Neuromuscular re-education
Motor retraining
Gait training
Balance training
At-home exercises
During physiotherapy sessions, the patient will also learn how to regain functional mobility through the help of assistive devices. They may use such equipment either permanently or temporarily until they can move safely without the help of these devices.

Occupational therapy
Occupational therapy in neurologic rehabilitation aims to help patients function and manage everyday tasks safely and effectively despite their condition. An occupational therapist will use interventions and exercise techniques to help patients adapt to their current level of function and ability.
Your therapist may teach you a new skill or way to do a task or relearn old habits in performing daily living activities. Some of the activities you'll do or learn during your sessions include:
Regaining the ability or learning the best way possible to perform self-care tasks. This includes eating, bathing, and dressing.
Relearning home management skills, such as housekeeping, laundry, grocery, and others.
Improvement of fine, gross, visual, and motor skills
Speech and language therapy
Most neurologic disorders can affect one's ability to speak, read, write, understand speech, and form coherent thoughts. This can impair their ability to communicate in the long run. That's why most patients with such problems require speech-language therapy to treat their speech and communication problems.
Cognitive rehabilitation therapy
These are a group of therapies that aims to restore normal cognitive function after a brain injury. Various techniques and approaches can help improve patients' memory, thinking, processing speed, attention, problem-solving skills, and multitasking. Some examples include neurofeedback, attention-processing training, external assistive devices, and others.
Mental health management
Neuro rehabilitation involves mental health management since neurologic disorders can affect patients' mental wellness. For example, many patients with neurologic conditions also suffer from anxiety and depression due to the alteration of the brain's neurochemical level and the emotional burden caused by the disease.
Some activities under this program include individual and group therapy, family counseling, cognitive behavioral therapy, and mindfulness exercises.
Social and behavioral counseling
Neurological illnesses can disrupt one's social cognition and psychosocial behavior due to their debilitating symptoms. That's why neuro rehab facilities include social and behavioral counseling to address problems, such as altered emotional expression, feelings of isolation, and poor social skills and judgment.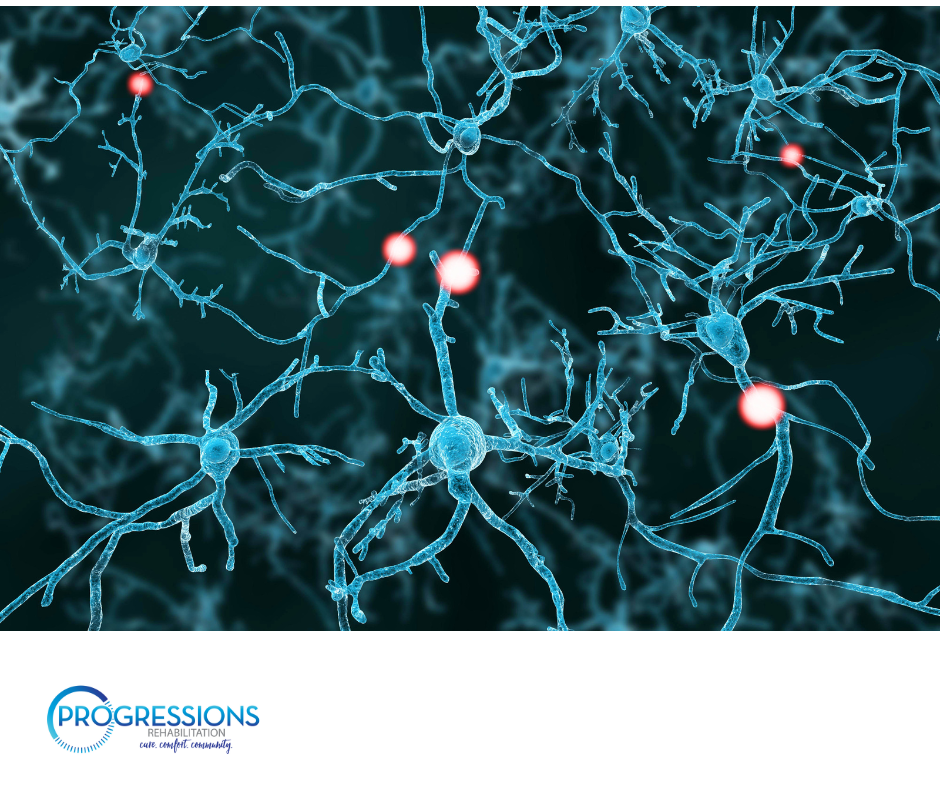 Who provides the medical care in a neuro rehab?
Neurological rehabilitation facilities have a multi-disciplinary team trained and licensed to provide medical care and assistance. Some of these professionals include the following:
Physical therapist and occupational therapist
Speech and language pathologist
Nurse aides or caregivers
Therapeutic recreation specialists
Psychiatrists or psychologists
Counselors and social workers
Dietitians and trained cooks
Additionally, a residential neuro rehab facility will also provide 24/7 assistance, care services, and amenities to its residents. Some examples include basic medical care, help with activities of daily living, laundry, housekeeping, nutritious meals, and recreational activities.
Where to find the best neuro rehab in Michigan?
Progressions rehab is one of the leading providers of neuro rehabilitation in Detroit. Our facility is well-equipped to provide the highest quality of medical and patient care possible to treat and manage one's neurologic condition.
With our state-of-the-art facility and evidence-based strategies, we can ensure that each patient will achieve maximum independence and quality of life.
We provide the comforts of home with fresh, home-cooked food, strong faith, and lasting friendships. Our Progressions Rehabilitation team will tend to your loved one's emotional, physical, spiritual, and social needs.
Contact us now to meet our team and learn more about our Michigan brain injury rehab.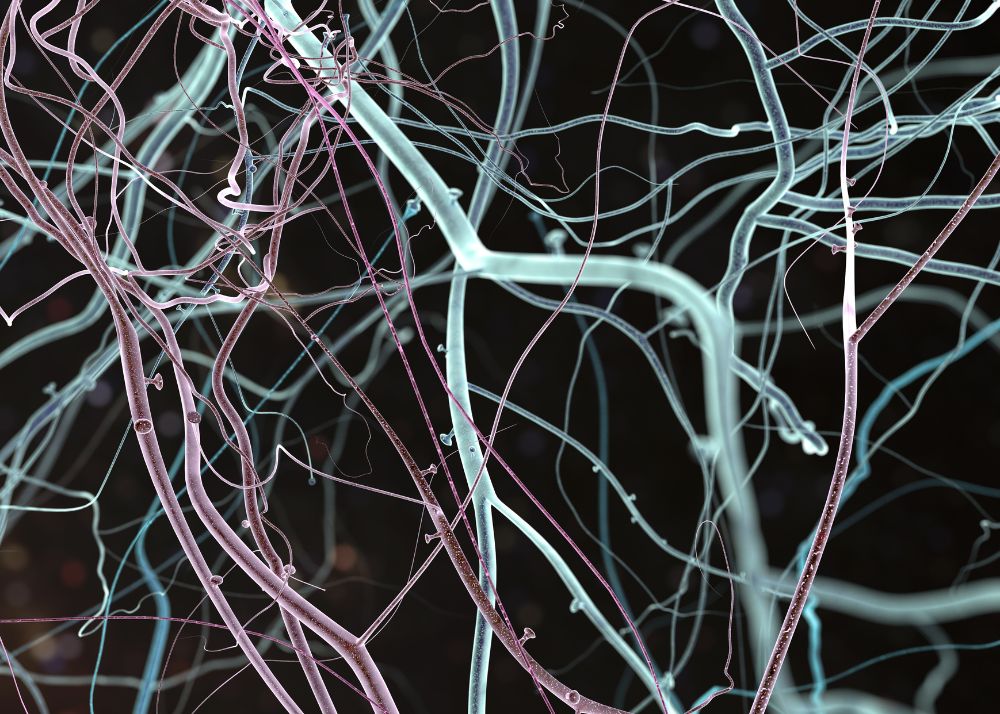 The material contained on this site is for informational purposes only and DOES NOT CONSTITUTE THE PROVIDING OF MEDICAL ADVICE, and is not intended to be a substitute for independent professional medical judgment, advice, diagnosis, or treatment. Always seek the advice of your physician or other qualified healthcare providers with any questions or concerns you may have regarding your health.