Consider Group Homes For Spinal Cord Injury in Michigan
For individuals who have experienced a spinal cord injury, finding the right rehabilitation program and support is crucial. Group homes for spinal cord injury can offer a range of services and care that help those with spinal cord injuries optimize their recovery and improve their quality of life.
According to the National Institute of Health, there are about 17,000 new cases of spinal cord injury recorded annually. In fact, it was estimated that around 282,000 individuals currently live with the debilitating symptoms of a spinal cord injury.
Spinal injuries can cause different types of temporary or lifelong effects on a person's physical, mental, and psychological well-being. It can also cause permanent damage to one's cognitive function. The duration and severity of the symptoms depend on the location of the injury, whether it's in the cervical area, thoracic, lumbar, or sacrum.
As of now, there has yet to be a definitive cure to reverse the physical and neurological symptoms of a spinal cord injury. The only way to optimize recovery and prevent symptoms from worsening is to look for the best facilities that offer group homes for spinal cord injury, such as Progressions Rehab.
Progressions Rehabilitation is a long term care facility for spinal cord injury. We provide expert care and high-quality services to cater to the various needs of patients living with spinal cord injuries and disorders.
Read below to learn more about this condition and how group homes for spinal cord injury in Michigan can help during your recovery process.
What are the effects of a spinal cord injury?
The spinal cord is a crucial feature of the nervous system composed of a group of vertebrae (back bones) that lies within the spinal column. It contains cells and nerve bundles responsible for carrying signals and information from the brain to the rest of the body and vice versa.
Unfortunately, the delicate structure of the nerves makes them vulnerable to damage, in particular from direct impacts during traumatic accidents (e.g., motor collision, sports injury, gunshot, falls).
Symptoms of a spinal cord injury can vary depending on the location and severity of the trauma. It may range from something simple and temporary, such as headache, muscle weakness, and tingling feeling. However, individuals may also experience lifelong disabling effects, such as:
Partial or complete paralysis of the arms, legs, and body.
Partial or complete loss of sensory function
Impaired bowel movement and bladder control
Breathing and respiratory problems
Problems in heart rate, blood pressure, and other bodily systems.
Chronic pain in affected parts of the spinal cord
Most patients with spinal cord injuries experience severe mobility problems, communication difficulties, and psychological issues. If not addressed, the symptoms mentioned above can lead to health complications that can increase a patient's mortality risk as months go by.
Damages to the spinal cord can be irreversible, but recovery is still possible with the help of Progressions Rehab. Our comprehensive therapy programs can help improve one's function and help them maximize their capabilities and eventually lead a quality life.
What are group homes for spinal cord injury?
Rehabilitation should immediately start after stabilization and acute treatment. The type of rehabilitative program you'll be in will depend on the severity of your condition, current symptoms, and medical needs.
For example, patients with mild symptoms may attend outpatient therapy programs. However, those with impaired motor skills and sensory function may need the help of group homes for spinal cord injury.
Group homes for spinal cord injury in Michigan refer to a residential treatment facility for individuals living with the repercussions of a spinal cord injury. It is a long term care facility run by a multispecialty team that caters to a small group of patients in need of 24/7 care, support, and assistance.
A group home aims to give patients a sense of normalcy as they recover from their spinal cord injuries. This is by providing a safe and nurturing living environment where their physical, mental, and psychological needs can be met.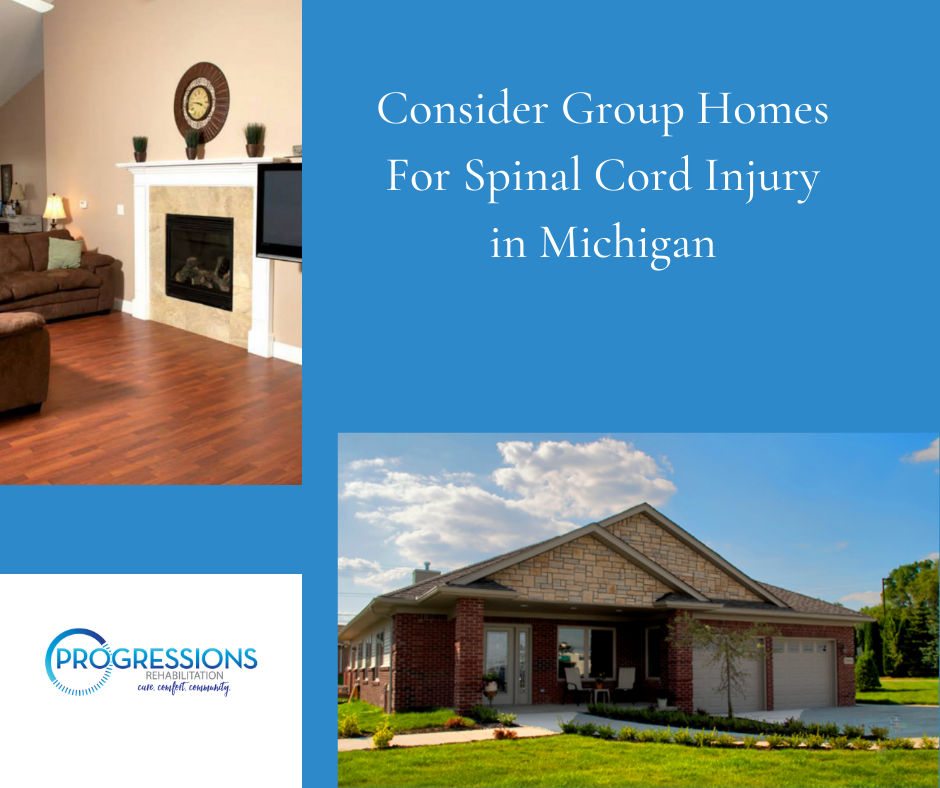 What to expect in group homes for spinal cord injury?
A long term care facility for spinal cord injury exists to ultimately help patients achieve optimal and maximum independence and functionality. To do this, group homes provide different types of spinal cord injury rehabilitation programs that may include the following activities and services:
Assistance with activities of daily living, such as bathing, dressing, grooming, and toileting.
Round-the-clock supervision from trained staff.
Physical therapy
Occupational therapy
Speech therapy
On-site nursing services for medical needs, such as respiratory care and heart function.
Medication management
Behavior programming
Psychological counseling and family support
Community outings and recreational activities
Transportation
Living in a spinal cord injury rehab in Michigan allows patients to establish healthy routines and habits as they slowly recover from their condition. Additionally, residing in a healthy community fosters healthy relationships and improves social and communication skills.
A group home may also serve as a transitional phase for individuals who got discharged from hospitals but still need long-term medical care and assistance. This type of long term care facility can help manage one's neurologic symptoms while allowing them to live as independently as possible.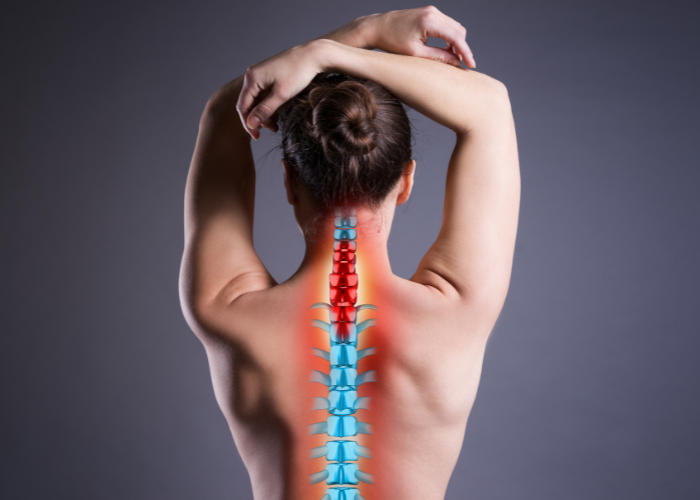 Progressions Rehab – Providing the best long term care facility for spinal cord injury
Rehabilitation therapy plays a vital role in the healing process of loved ones with spinal cord injuries. It is a lifelong treatment and management technique that helps improve one's physical, mental, and emotional function.
Progressions Rehabilitation is one of the leading spinal cord injury rehab in Michigan. We are a residential facility that offers long term care for survivors of brain and spinal cord injuries.
With the guidance of the best physical therapists and expertly trained staff, patients at Progressions Rehab can achieve the best outcome possible while enjoying their stay at our group home.
We also offer assisted living services for brain injury and more!
Contact us now to learn more about our services and rehabilitative programs!
The material contained on this site is for informational purposes only and DOES NOT CONSTITUTE THE PROVIDING OF MEDICAL ADVICE, and is not intended to be a substitute for independent professional medical judgment, advice, diagnosis, or treatment. Always seek the advice of your physician or other qualified healthcare providers with any questions or concerns you may have regarding your health.